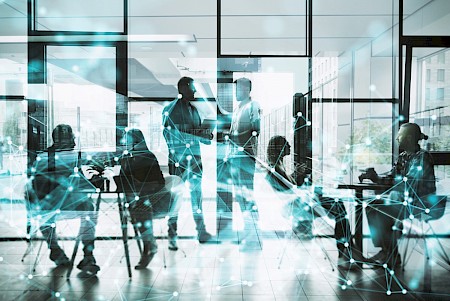 Ethernet media converters are your go-to solution for increasing the size, speed, security, and reliability of your company's network. You can buy Ethernet media converters designed for a wide range of applications. There are many different sizes, different types, and different features to choose from — which means there's definitely an Ethernet media converter to fit your needs.
Unfortunately, all those choices can be overwhelming, and it can be hard to choose the right device for your application (and budget). We've put together this helpful buyer's guide to make the process of selecting an Ethernet media converter more efficient for you.
Keep reading to find out more about how Ethernet media converters can help your business, the range of available products, and things you should consider when buying an Ethernet media converter.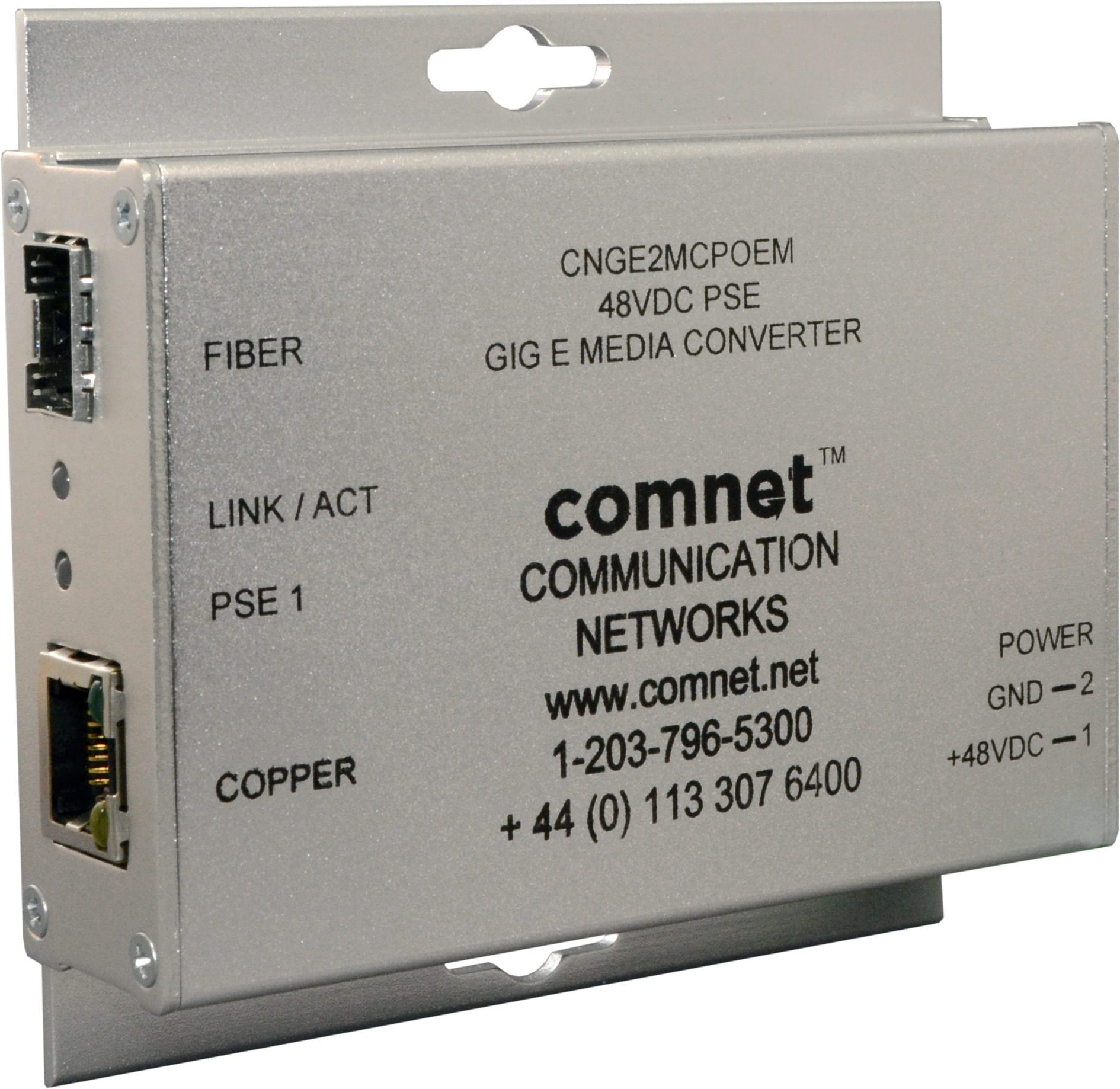 Benefits of Ethernet Media Converters
Let's start with a quick look at some of the benefits of using Ethernet media converters to connect your devices & improve your company's network.
Speed: Ethernet media converters allow you to transmit data over fiber optic cable instead of copper CATx/UTP or coax cables, which significantly improves your data transfer and transmission speeds
Network Extension: Fiber optic cable can transmit data efficiently over much longer distances than other types of cable — meaning Ethernet media converters allow you to extend your network by adding new devices and by increasing the distance between connected devices.
Cost Control: Ethernet media converters allow you to gradually and cost-effectively build and upgrade your network using different devices acquired at different times. Because they convert communication protocols and enable connectivity between devices that would otherwise be incompatible, there's no need for widespread expensive upgrades every time you need to make a change.
Reliability: In today's connected world, network reliability is paramount. Ethernet media converters boost your network performance by protecting your data from noise and electromagnetic interference.
Ethernet Media Converter Applications
Ethernet media converters are used to enable secure, high-performance data transfer in a diverse set of industries including healthcare, government, defense, telecommunications, energy and utilities, manufacturing, entertainment, and transportation.
Here are a few of the most common uses:
Expand small business networks
Maintain enterprise, government & defense network speed and security
Transfer data between medical devices
Support data transfer & processing in large data centers
Connect security devices
Enable "smart" manufacturing and other internet of things applications
Ensure fast and reliable audio and video transfer & streaming
A Look At ComNet's Range of High-Performance Ethernet Media Converters
ComNet offers an extensive range of high-performance Ethernet media converters designed for maximum versatility, reliability & security.
Here's a brief summary of what we offer:
10/1000 Mbps Ethernet with MDI/MDI-X crossover
10/100/1000TX electrical port and 100/1000FX optical port
Support for full or half duplex data
Distances up to 3 km (2 mi) with multimode
or 20 km (12 mi) with single mode
SFP models to increase distance
Extended ambient operating temperature range -40º to +75º C
Flexible optical and copper-based configurations
1 or 2 fiber design
ComNet also offers a wide range of Power over Ethernet (PoE) models with options including:
Up to 60 watts for high power demand applications
Environmental hardening
PoE + Operating Power for remote telemetry & sensing devices in industrial/SCADA networks
PoE + Operating Power for transportation-specific applications
PoE + Operating Power for IP cameras with pan/tilt/zoom capability and heated/cooled housings
How to Select the Right Ethernet Media Converter for Your Application
Before you start shopping for Ethernet media converters, work through this list of questions and considerations. Your answers will help you focus your search and allow you to find the best device for your business.
What kind of data will you be transmitting & how far does it need to go?

Your answer sets the basic parameters for your application and determines whether you need multimode or single mode fiber conversion or additional features such as SFP plug-ins.

What kind of speed do you need?

Ethernet media converters can provide speeds of 10 MBPS, 100 MBPS, or 1000 MBPS.

What are your operating conditions?

Will your equipment be in an office or climate-controlled data center or exposed to harsh conditions outside or on a manufacturing floor? This helps you determine whether you need a specially hardened device or a standard commercial model.

Do you need your device to provide both power & connectivity?

If so, you should look for Ethernet media converters with Power over Ethernet capabilities.

What are your security & monitoring requirements?

If your security risks and requirements are low, a simple unmanaged Ethernet media converter is a good choice. However, if security is critical, consider a managed Ethernet media converter with advanced features like network monitoring, remote configuration, and automatic fault detection.

Do you need copper-to-fiber conversion, fiber-to-fiber conversion, or both?

Many networks include both types of Ethernet media converters to facilitate conversion between different devices, cable types, and wavelengths. Take a look at your network to see which is right for you.

How & where will you install your device?

Depending on your installation requirements, you can choose a chassis-mounted converter, a standalone device, or a mini Ethernet media converter designed to fit in small spaces.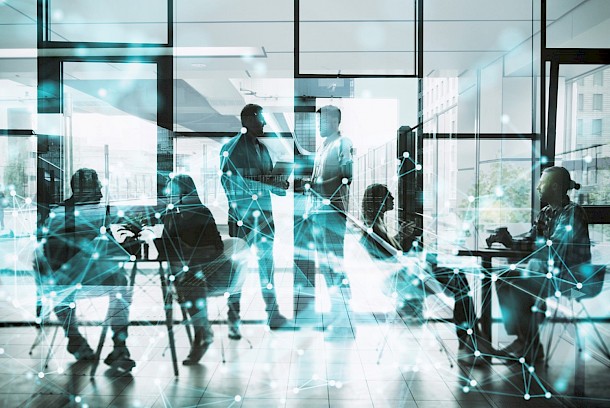 Ethernet Media Converters Designed for Long-lasting Performance & Security
As you can see, there's a lot to gain from using Ethernet media converters to build your network — and a lot to consider when choosing the right one. We're here to help. ComNet offers a wide range of reliable high-performance Ethernet media converters and free fiber optic system design and engineering support.
Click the buttons below to see our Ethernet Media Converters or to get in touch with our expert team.