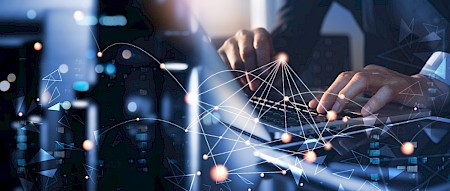 Just as Tom Cruise's new Top Gun: Maverick movie took all the attention at the box office, wireless communications are rapidly taking over from wired technologies–a trend that's likely to continue well into the future.
Installing wireless Ethernet bridges allows companies to satisfy the increased demand for connectivity by expanding their existing networks. By providing more Ethernet ports on a network, users can connect multiple Ethernet-enabled devices wirelessly. Installing a point-to-point (PTP) network allows companies to link separate locations cost-effectively.
Choosing the right bridging solution is complex, however, because there are lots of variables to take into account. Here are the primary issues to consider when you're evaluating your options: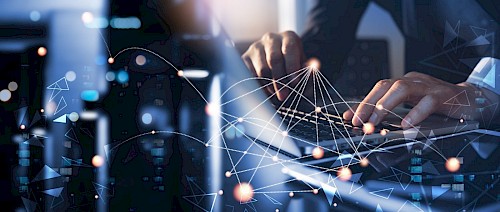 Speed Factors
In physics, speed is a scalar quantity that refers to how fast an object can travel over a fixed distance. When you apply this concept to a wireless network, you're talking about how fast data and communications travel across the network on a single connection over a given time period.
This factor is vitally important for businesses, effectively defining the parameters of what they can do online. From accepting eCommerce transactions to processing data and driving inter-employee communications, a company's internet speed determines:
The number of devices they can connect to simultaneously
How efficiently the organization operates
The amount of time between capturing data and obtaining access to insights.
When you're considering a line-of-sight solution or a point-to-point wireless Ethernet bridge, speed is an important element in your decision. The network speed you achieve depends on several factors, especially the hardware you choose.
The link distance and the density of objects between the two points also impact the exact speed of your connection. Wireless bridges use 802.11AC technology to get speed ratings ranging from 300 Mbps to 900 Mbps. For example, installing a 1,000-foot PTP wireless Ethernet bridge will deliver a faster throughput if you use 900MHz antennas than 500 Mbps antennas.
Volume Requirements
A packet is a unit of data that travels between a source and a destination using the Internet or a network connection. Most packet sizes are around 1.5 kilobytes for Ethernet and 64 kB for IP payloads, but IoT devices typically send small data packets that slow down a wireless network. Installing a full-duplex, PTP wireless backhaul can solve this problem, but it's vital to understand the volume of data your company transmits. This knowledge enables you to determine the packet-per-second (PPS) processing requirements your bridge must deliver.
Commercial and industrial applications sending latency-sensitive voice or video traffic need enterprise-level, point-to-point wireless Ethernet bridge technology. This technology is also used to transport large volumes of data, as well as for temporary fiber replacement or last-mile PTP connectivity. Despite advanced PPS volumes, exceptional reliability, minimal latency, and optimal downtime, the throughput volume varies depending on the distance and the type of antenna used.
Protection Protocols
Most of the equipment used to install a wireless Ethernet bridge contains highly-sensitive electronic components that are vulnerable to extreme climate conditions. The speed and quality of your connection are subject to deterioration from environmental factors, so it's imperative to choose enclosures robust enough to withstand:
Inundation with water from rain, snow, or sleet
Ice formation on the outside of the enclosure
Prolonged exposure to UV radiation from the sun
Extreme low and high temperatures
Entry of dirt, debris, insects, pollen, and other particulates
Corrosion from salt in ambient air or exposure to chemicals
Submersion in water in flood-prone areas.
To combat these challenges, install your equipment in a ruggedized, weatherproof outdoor enclosure mounted securely on a solid surface. This mounting helps prevent movement caused by vibration, wind, and other weather elements that can interfere with the signal transmission. Depending on your circumstances, you might need a custom-built enclosure to keep the device safe and functioning correctly.
When it comes to the location of your installation, placing the equipment high on the side or roof of a building is often the best option. That's because doing so ensures a distance from other wireless sources, avoids low-lying landscape features, and reduces access to vandalism or sabotage.
Reliability Requisites
To achieve the reliability your company needs, a point-to-point wireless Ethernet bridge needs to be installed according to best practices. To optimize performance and reduce potential traffic bottlenecks and service failures, you'll need to consider certain issues:
Addressing and routing configurations: Limit your network addressing and routing within local networks for each site to avoid broadcast domains that span multiple access points. Otherwise, you risk traffic crossing the bridge unnecessarily, which can cause bandwidth bottlenecks.
Capability requirements: Certain services require particular network capabilities. For example, wireless links can introduce delays or cause deteriorated network capabilities during bad weather, impacting time-sensitive traffic such as voice and video. To achieve a reliable network, you need to make sure your links are stable and have QoS (quality of service) options enabled to deal with these possibilities.
Central hub arrangement: If your wireless Ethernet bridge has a multipoint destination, the setup will likely require a central hub to aggregate multiple wireless links. As the number of links connected to the hub increases, the bandwidth available for each link decreases. This can result in a single point of failure for multiple sites, so these wireless networks need to be set up with enough throughput to ensure service reliability.
Installing an optimized wireless Ethernet bridge can help you increase the amount of data you transmit and the speed at which it travels. However, ensuring you have the right equipment and configurations will help you achieve the reliability and security you need from a network.
Check out ComNet's Ethernet Solutions for more information on how to select the best products for your purposes, or contact us for comprehensive, unbiased help and advice.