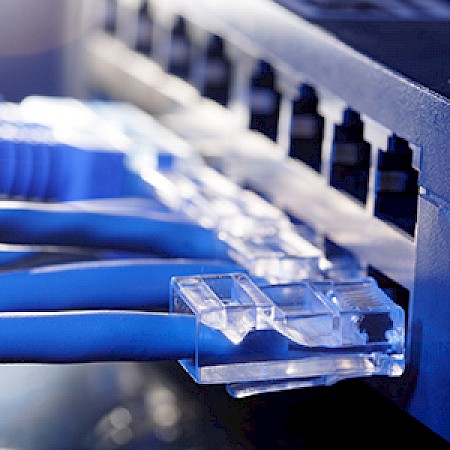 Modern security systems require the system to perform as designed. Downtime is not acceptable.  
However, in many cases, network connectivity issues are caused by misuse or inefficiency within the users's network. Network connectivity issues can start out as an inconvenience and quickly turn into a destructive and costly problem. 
In this article, we'll walk you through some common connectivity issues and specific steps you can take to troubleshoot your network. 
Common Network Connectivity Issues
Network connectivity issues may be caused by misconfiguration, the nature of the equipment, or from a system security breach and cyber-attack. Network connectivity issues due to inappropriate system configuration are an easy fix. 
Most network systems distributors will help users thoroughly configure typical network protocols (such as TCP and IP) to ensure that their systems will work seamlessly. Hence, the primary concern for network connectivity issues is equipment quality and cyber-attack.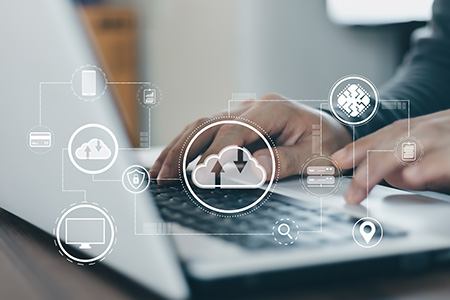 But let's look at these problems a little deeper. 
Inadequate Equipment - Network connectivity can be hindered when users rely on old equipment, outdated software, and poor-quality network connections to run newer network appliances designed to transfer faster signals. Adequate equipment is necessary to handle the speed, power requirements, and processing capacity of evolving systems. 
Inefficient System Design - System design is essential in ensuring the efficient operation of network systems and appliances. It is the leading cause of network connectivity issues. 
Poor network connectivity and system inefficiency will happen when network switches, ports, and cables cannot transfer the optimum amount of traffic and network appliances cannot process the amount of data passing through the system.
Low Bandwidth – Network connectivity issues due to bandwidth happens when users choose less expensive, low bandwidth to get established, then upgrade their network systems but neglect to update the bandwidth. Old bandwidth cannot handle the demands of newer network systems and appliances.  
Cyber-Attack – Compromised passwords, malwares, and DDoS are the primary types of cyber-attacks responsible for network security breaches. And the leading cause of compromised passwords is from phishing or spoofing. Cyber-Attack can be initiated as simply as connecting into an external Ethernet port from an IP Security Camera.
Malware is a software that is intentionally developed to cause damage to computer system operations. Specific malwares are designed to attack network appliances and systems by slowing down or disabling networks. 
A DDoS attack involves an attempt to disrupt regular network traffic by overwhelming the targeted system with high-volume internet traffic. DDoS attacks target websites and other networked services by flooding them with incoming messages, slowing down, and eventually bringing down servers and network appliances.
An inefficient and troublesome network is not just an inconvenience. If not addressed appropriately, poorly designed networks or those compromised due to cyber-attacks risk further overwhelming security breaches, complete loss of sensitive information, system shutdown, and asset losses. 
As a result, reactive solutions may incur significant monetary costs.
The Basics For Troubleshooting Your Network
Maintaining an efficient network begins with a sound system design. The selected bandwidth, network connectivity, network protocols, and network appliances should be appropriate and customized for your current operation and daily needs.
Your system design should also have the ability to expand, upgrade, and meet the future needs of your operation, seamlessly. Make a habit of timely upgrading software, hardware, and network appliances. Operational demands will almost always require expansion and upgrade. 
However, new technologies developed for more effective data transmission will not function optimally if you do not upgrade to a more sophisticated and higher bandwidth compatible with the capacity of the upgraded hardware.
Additionally, your network equipment should be functioning effectively every time. Network equipment tends to wear out or malfunction at likely components such as network adaptors, ethernet transmission devices, switches, and ports. 
Certain software packages are also more vulnerable to cyber-attack. Your network equipment and software should be evaluated and maintained frequently to identify wear and prevent malfunctions. Proper network connectivity should be used when network systems are intended for outdoor use or will be exposed to extreme environmental factors. 
Minimize or eliminate network vulnerabilities and avoid costly security breaches. You should establish procedures to prevent unauthorized access to the network. You should also employ network appliance hardening to prevent the use of compromised passwords, guard logical ports against cyber-attacks, and eliminate authentication bypass and backdoor attacks.
Network Connectivity Troubleshooting Steps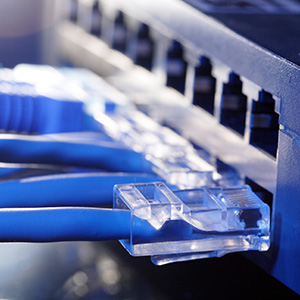 It is essential to establish a consistent network connectivity troubleshooting process that can be consulted at the onset of a slow or inefficient network. Here are the basic steps required. 
Determine the problem
Check for accidents, hardware malfunction, or cyber-attack. Look around for accidental power outages or dislodged fiber-optic connections. Test hardware functions. Evaluate software security alerts and test network signal strength to determine the severity of the connectivity issue. 
Identify the extent of the problem
Gather as much information on what is causing the network connectivity issue. Confirm and identify cyber-attacks. Evaluate other areas which may be prone to accidental causes of connectivity issues. 
Address all software security alerts notifying you of system malfunctions or inefficiencies, even if they are not related to network connectivity issues. Internet protocols have diverse functions and goals, and the connectivity of network appliances can be complex. Identify normal wear and deterioration to network hardware.
You can measure the resistance of copper and coaxial cables and measure light signal strength transmitted by fiber-optics. 
Make a plan of action 
Appropriately address cyber-attacks by following procedures to eliminate the threat. For example, a cyber-attack such as ransomware may be in progress when network areas are systematically shutting down. 
Replace or upgrade faulty hardware as necessary. Document accidents and accident-prone areas that may have caused network connectivity issues so they can be evaluated and resolved.
Begin network resumption
After a cyber-attack, network resumption depends on the severity of the security breach and damage to the network and network appliances. While immediate network resumption is possible after benign attacks, a ransomware attack typically will result in potential losses and cost in the short and long term. 
The network resumption process should involve:
Thorough documentation of the cause of the network connectivity issue.
Making the decision to completely shut down the network safely and securely if extensive maintenance and repairs are necessary.
Making the decision to upgrade hardware and network appliances to include additional security measures.
Evaluating your existing system to make sure upgraded hardware and/or network appliances are compatible.
Evaluating the overall system to make sure it meets the requirements of your operation.
Testing of replacement or upgraded hardware.
Implementing new network system shutdown/startup procedures, if recommended by new hardware.
Adopting procedures that include maintenance of new hardware and additional security measures.
Updating the network connectivity troubleshooting process.
How ComNet Improves Your Network System and Helps You Avoid Connectivity Issues
ComNet makes it easy to identify and determine the extent of problems with an innovative and diverse line of products that are secure and easy to incorporate. For instance, ComNet features Port Guardian, an industry-first edge security feature that is simple, secure, and easy to configure and use. 
Port Guardian can sense a disconnect at the edge of the network. When a disconnect is identified, a Simple Network Management Protocol notification is sent to the head end, causing the affected port to be physically locked out and preventing network access. 
Network administrators can easily unlock the port once the threat is eliminated. This feature also prevents potential network security breaches using common spoofing techniques.
ComNet also offers the Razberi line of network appliances to protect network appliances and provide automated safeguards for remotely located systems, including Monitor™ and ApplianceDefense™. 
Monitor™ provides a top-down view of the remote physical security and responds with solutions to address security breaches quickly. The software predicts and prevents problems for security professionals while providing a centralized location for IT departments to view the video data. ApplianceDefense™ provides:
Audit log to verify password changes.
Edge network security by separating vulnerable ports and switches.
AI-driven threat protection to prevent malwares from executing on network appliances. 
A ServerSwitchIQ built with an embedded Trusted Platform Module (TPM) to store RMA encryption keys for hardware authentication.
ComNet also provides technical support both pre-and post-sale to help with system design and troubleshooting of problems. This technical support service is free to all users of ComNet equipment no matter where the product was purchased.
So if you're experiencing a difficult-to-solve issue, our Design Center can help. Just click the button below to get started.