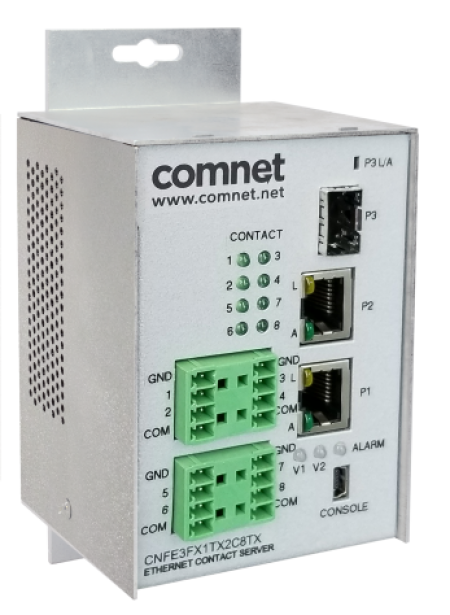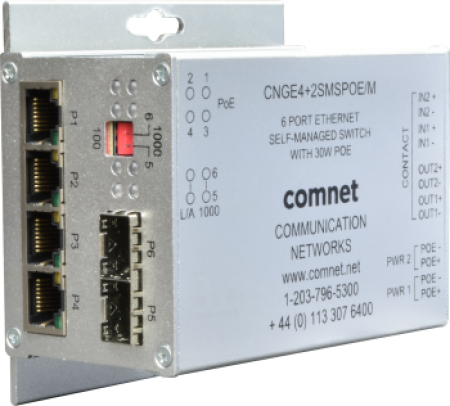 Every profession has essential tools, go-to solutions, and tricks of the trade. Accountants have spreadsheets, doctors have stethoscopes — and network designers and administrators have network switches.
It's no secret that high-quality network switches are a must-have if you're looking to build a strong, secure LAN infrastructure for your company. But which one should you choose? There's no one-size-fits-all answer — and the options can seem endless.
We understand how hard it can be to find the right network switch for your application — so we put together this helpful network switch buying guide. We'll start with a quick recap of network switch functionality and benefits before doing a deep dive on how to figure out which switch is right for you.
In this article, we cover: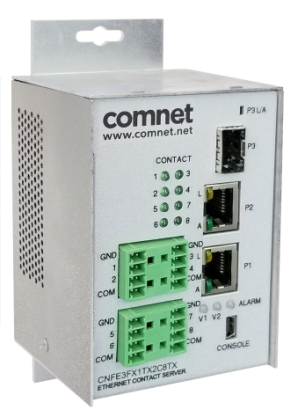 What Does a Network Switch Do?
Network switches (also known as Ethernet switches) function as communication hubs and traffic directors for your corporate network. All network data traffic flows through the switch, which is connected to all network devices. The Ethernet switch processes incoming data and then directs it to the proper destination on the network.
Network Switch Benefits
All network switches perform the same basic function, but they come with different features and configurations that allow them to provide a wide range of benefits. Here are just a few of the things the right Ethernet switch can do for your business:
Boost network performance and reduce downtime
Enable cost-effective network expansion
Guarantee bandwidth for high-priority tasks
Distribute network load more efficiently
Maintain better network security
Create custom network configurations for specific processes
Manage devices and performance remotely
Network Switch Buying Guide Considerations
Every network needs a switch, but not every network needs the same switch. A switch that works perfectly for a small office LAN would be a complete failure in a chemical plant. Similarly, the best switch for a high-speed video network is different from the ideal solution for a factory automation network.
So how do you find a network switch to meet your needs? Well, it's going to take some research. We can't help you avoid it entirely, but we can help you speed up the process — and make smarter decisions — with this list of things to consider when choosing a network switch.
Switch or Router?
First things first — make sure any products you're considering are switches and not routers. It's easy to confuse the two, but they have totally different functionality. Ethernet switches allow you to create networks of connected devices, while routers facilitate connections between different networks.
To add additional complexity, some devices are sold as a network switch/router combo — which may or may not be helpful for your application.
Switch Type: Managed, Unmanaged, or Self-managed
Once you've narrowed your search to switches and not routers, the next thing to consider is switch type. Here are your options:
Unmanaged network switches are plug-and-play devices with very few configurations or control options. They work best for very small organizations.
Managed Ethernet switches give you complete flexibility and advanced control over your network switch. They allow you to customize various settings so you can monitor traffic, control access, prioritize specific processes, and configure your network to meet your particular requirements.
Smart or self-managed switches are an intermediate option. They have more configuration and customization options than unmanaged switches, but not as many as managed switches.
We only had room to hit the highlights here. For a more in-depth discussion of the different switch types, check out these two additional articles: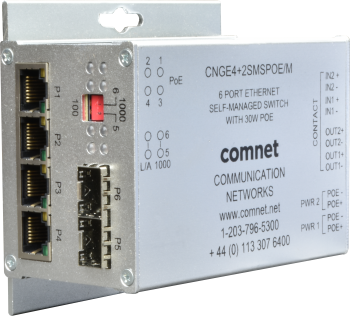 Power Requirements: Power Source & POE
Don't overlook the power requirements for your network switch.
First, consider the switch operating power source. Will you plug it into a standard AC 120 V outlet, or do you need a separate DC power supply?
Second, does your network include devices that require power over Ethernet (PoE)? If so, you'll need to choose a switch with PoE capability and the correct power budget (i.e., 30W, 60W, etc.)
Ports: Number, Configuration & Compatibility
This one is key. Pay very close attention to the ports on any network switch you're considering. The number of ports matters, but so does port configuration and compatibility with different cable types, data transmission speeds, and other factors.
The last thing you want to do is buy a switch and start installation only to discover it doesn't have enough ports for all your network devices — or that you have plenty of ports, but they're all the wrong type.
Security Features
Even in small businesses, many network switches handle sensitive and valuable company or customer data. Make sure the switch you choose has robust security features. Depending on your application, you may also need to verify the switch is NDAA compliant.
Operating Conditions
Most switch manufacturers offer two grades of network switches. Commercial grade switches have an operating temperature range of +32°F to +122°F and are intended for use in office environments and other indoor settings. On the other hand, industrial switches are specially hardened and designed for use in harsh operating conditions — including temperatures as low as -40°F to and as high as +167°F.
Future Flexibility
Building robust corporate networks involves balancing current needs with future flexibility. When choosing a network switch, it's a good idea to think about what you need right now and how you might need to expand, reconfigure, or otherwise update your network in the future.
ComNet's Range of Reliable & Secure Network Switches
ComNet offers an extensive range of network switches — including over 30 different models of managed switches — plus SFPs, mounting racks, and other accessories you need to build a network to fit your needs.
We're especially proud of three features of our network switch product line:
Our exclusive Port Guardian network switch security system enhances network cybersecurity and protects your system from common spoofing attacks.
Our "Made in the USA" switches come with a lifetime warranty and no risk of built-in backdoors and other security loopholes.
Our design center team is ready to support you with free network design and engineering support.
Click the buttons below to see our Network switches, or get in touch with our expert team to learn more about optimizing your network.