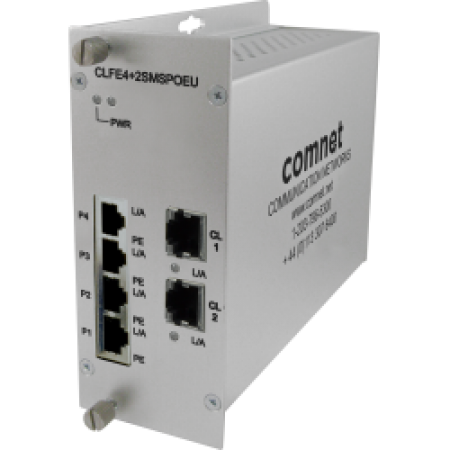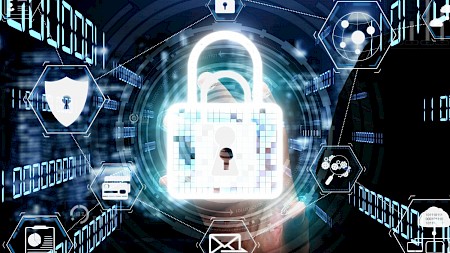 Ethernet switches support the efficient transfer of data packets in networked systems. Different types of switch options include managed, unmanaged, and smart or self-managed switches.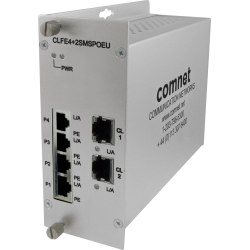 For readers who want a little background on these different types of switches, we'll briefly talk about them now. Then we'll explain why one of the options stands out from the pack.
Managed Switches
Managed switches allow for user configuration and include switch management operations for ports, secure shell (SSH), shortest path bridging (SPB), spanning tree protocol (STP), simple network management protocol (SNMP), and virtual local area networks (LAN).
Managed switches can enable and disable ports instantly or according to network protocols. A managed switch uses SSH protocols to operate network access and remote command execution over unsecured networks.
Managed switches configure SPB network protocols and bridges to make it easy to design and configure networks and prevent bridge loops, respectively. A managed switch supports SNMP to collect and evaluate information regarding device and network health.
These switches and network protocols help with developing and operating virtual LAN. Users can modify the configuration of managed switches remotely, from a management console, or via network interface from a web browser.
Unmanaged Switches
Unmanaged switches come pre-configured for plug-and-play operations and will automatically identify system operations and hardware components. Unmanaged switches do not require user configuration and typically cannot be modified. Unmanaged switches provide simple network connections and the means to manage small network traffic.
Unmanaged switches are designed to recognize standard bandwidths, multiple transmission speeds, and different types of network connections without additional user configurations. They are typically inexpensive and applicable for small business networks and home offices.
Smart or Self-Managed Switches
Smart or self-managed switches are a type of unmanaged switch that includes limited configuration options. Self-managed switches can have minimal management features that allow partial LAN modification and port bandwidth, remote port reset, and local device monitoring.
Why Use Self-Managed Switches?
Self-managed switches are advantageous for organizations that benefit from small-scale, efficient, and cost-effective network systems. The benefits and reasons to choose self-managed switches include the following:
Cost
Self-managed switches are relatively less expensive than managed switches and can save organizations time and money.
Plug and play functionality
Self-managed switches are easy to set up. They are designed to plug into the network and immediately start without the need for an IP address or configuration. There is no need for monitoring and continuous configurations.
Port options
ComNet offers self-managed switches with 2, 4, 5, and 8 port options with full multicast support. Simultaneous data transmission ports are available for gigabit Ethernet with small-form-factor pluggable (SFP) or unshielded twisted pair (UTP) cabling options, designed to meet demands of complex networks connecting multiple devices and broadband internet connection for video streaming.
Power over Ethernet (PoE) options
Self-managed switches include a PoE option that enables wired Ethernet cables to carry electrical current and operate network appliances and devices. Self-managed switches generally offer 30W and 60W PoE options for interoperability with a wide variety of network appliances and devices.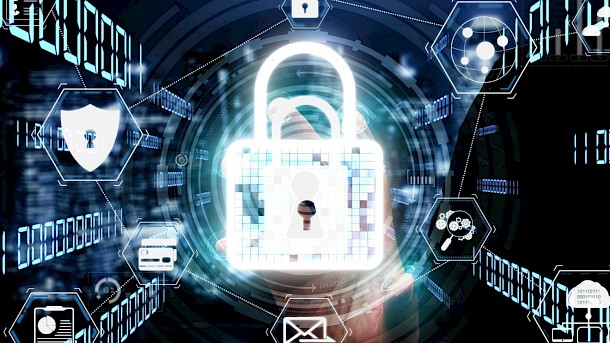 Data rate options
Self-managed switches also offer multiple network speeds that support both fast Ethernet and gigabit Ethernet options. ComNet's self-managed switches incorporate both 1000Base-TX networks, which allow for 500 megabits per second transmission with less circuitry, and 1000Base-FX networks, which allow for 1 gigabit per second data transmission. Self-managed switches can also recognize and are compatible with standard and fast Ethernet networks.
Port protection
ComNet self-managed switches feature Port Guardian, an industry-first edge security feature that is simple, secure, and easy to configure and use.
Port Guardian can sense a disconnect at the edge of the network. When a disconnect is identified, a SNMP notification is sent to the head end causing the affected port to be physically locked out and preventing network access.
From there, a SNMP message can be sent back to easily unlock the port once the threat is eliminated.
We're here to help you make the best decisions
Choose from ComNet's line of self-managed switches that offer multiple cabling options, multicast port options, PoE compatibility, gigabit Ethernet capability, and Port Guardian protection.
ComNet's technical support and sales team possess talent and experience working with complex networks, and all of our switches are backed with a lifetime warranty. Click the button below to read about how our switches are made in the USA and why that matters.