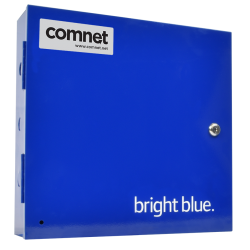 Availability: NA Only
The VBB-RI is being eliminated. Please contact ComNet Customer Care for last time buy information and elimination date.
Datasheet: en

The ComNet Reader Interface offers a cost effective, modular approach to access control system design. The VBB-RI is the bridge between the bright blue or lite blue Controller and the reader. The VBB-RI is compatible with several read head technologies and supports facility lockdown and degraded mode.