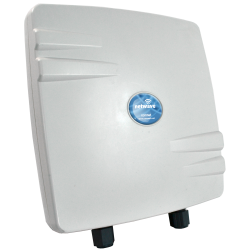 Availability: Worldwide
Datasheet: en fr

Quick Start
Manual

The NetWave® NW(1,2)[IC] Industrial Grade high performance wireless radio is ideal for high capacity and scalable deployments where channel overlapping and interference typically cause our discounted competitors radios to become unstable. The wide range of channel spectrum widths available on the NW(1,2)[IC] series of radios gives you the option of narrowing channel bandwidths as your network grows which will increase the number of non-overlapping channels and improve stability.
The NW(1,2)[IC] comes standard with an integrated antenna and an IP67 rated impact resistant polycarbonate enclosure that is designed to survive the most extreme conditions.
The NW1 is FCC certified for use in the United States. The NW2 is ETSI, DFS and TPC certified for use in the European Union. The NW1IC is certified for use in Canada.