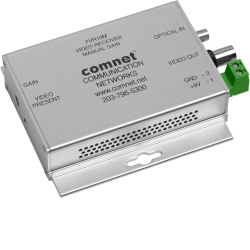 Availability: Worldwide
The FVR10M is being eliminated. Please contact ComNet Customer Care for last time buy information and elimination date.
The ComNet FVR10M video receiver detects an AM video signal on one multimode fiber optic cable. The receiver utilizes Manual Gain Control and is compatible with the complete range of ComNet AM video transmitters.