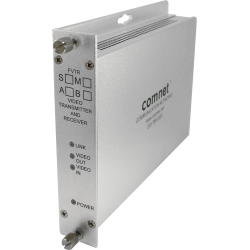 Availability: Worldwide
The FVTR Series is being eliminated. Please contact ComNet Customer Care for last time buy information and elimination date.
The ComNet FVTR(M,S)1 series video transceivers support the transmission of short-haul quality 10-bit digitally encoded bi-directional video or sync over one multimode or single mode optical fiber. This module is universally compatible with major CCTV camera manufacturers.