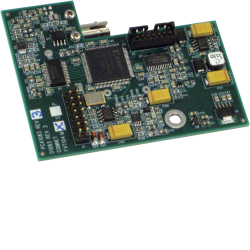 Availability: Worldwide
The FVT1031P Series is being eliminated. Please contact ComNet Customer Care for last time buy information and elimination date.
The ComNet FVT1031P series video transmitter along with the ComNet FVR1031 series receiver supports simultaneous broadcast-quality video transmission of 10-bit Digitally Encoded video and bi-directional RS422 data over one multimode or single mode optical fiber. The FVT1031P is designed to plug directly into the Pelco Spectra III/IV dome, and connects with power, video input and two way data via the Pelco electrical connector.