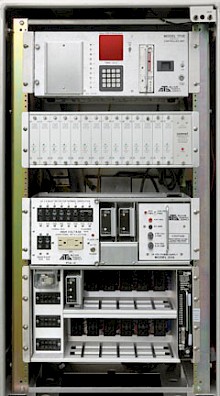 ComNet Fiber Optic Transmission Equipment is Designed and Tested to the Unique Requirements Demanded by the ITS and Transportation Market.
All ITS and transportation-related communications networks demand transmission equipment that will perform reliably over the lifetime of the installation and with the lowest possible life-cycle costs to the owner of the system. ComNet designs, builds, and tests this equipment to exceed the industry-accepted standards of NEMA TS-1 and TS-2, as well as the Caltrans Specification for Traffic Signal Control Equipment. Full compliance with the environmental specifications defined by these standards are provided with ComNet equipment, including ambient operating temperature, mechanical shock, vibration, humidity with condensation, high-line/low-line voltage conditions, and voltage transient protection. Compliance with these parameters is certified by an accredited independent testing facility.
All ComNet products are provided with our exclusive Lifetime Warranty. We have so much confidence in the long-term reliability of our equipment when fielded in the typical out-of-plant or unconditioned roadside environment, that we offer this generous warranty. As such, the owner of the system is assured of the lowest possible life-cycle and maintenance costs within the industry.
ITS and transportation applications for ComNet products include:
Closed-loop traffic signalization networks and electronic toll collection systems. Products for these applications include serial data (RS-232/RS-422/RS-485) point-to-point, linear add-drop/point-to-multipoint, and self-healing ring transmission equipment. 10/100/1000 Mbps Ethernet media converters, managed, semi-managed and unmanaged switches are also available.
CCTV for video detection systems, and roadside surveillance and incident detection. Video transmission utilizing AM or up to 10-bit digital encoding is available. Products include conventional point-to-point and video multiplexing equipment, with or without the pan-tilt-zoom data control channel, as well as video insert-and-repeat products for more specialized applications where the video and data inputs and outputs exist anywhere within the network.
State DOT Approved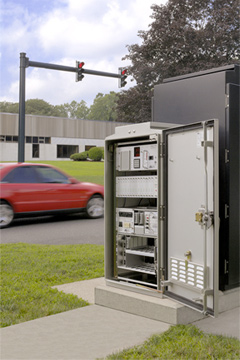 ComNet products are now approved in the states of Georgia, Florida and North Carolina for use in their Roadway Projects. The Georgia Department of Transportation, North Carolina Department of Transportation and Florida Department of Transportation have put a core group of ComNet products through a strict and thorough evaluation and are now approved for use on roads throughout these states, including Georgia DOT approval of our Managed Ethernet Switches.
For more information and to purchase ComNet products for Intelligent Transportation Systems:
Dan Anderson
Western Regional Accounts Manager
Tel: 1-972-447-9505
Mob: 1-214-454-9926
Fax: 1-972-767-4509
Email:
Or Dave Sinise
US East ITS Sales Manager
Tel: 1-203-796-5343
Mob: 1-203-521-9948
Email: